Bottom Line Law Group offers business-critical tech General Counsel and Product Counsel services on a fractional, interim or project basis to startups and growth companies,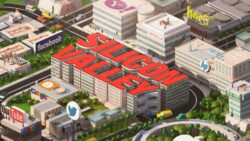 bringing a seasoned "full-stack" tech business lawyer's perspective to bear on strategic and routine matters alike. We offer the industry knowledge, accessibility and business acumen of seasoned in-house counsel, coupled with the subject matter expertise of top-tier international firms, all delivered with the personal touch and lower overhead of a small law office.
July 2023 Update: Please note we are not able to accept new clients at this time. We apologize for any inconvenience or delay in responding to inquiries.
Having represented pioneers and juggernauts in consumer Internet, e-commerce, social media, mobile applications, VR gaming, AI and more, we're adept at scaling steep learning curves demanded by visionary entrepreneurs, technologists and investors, with a pragmatic, product-centric approach that delivers unparalleled value. Yet we're built on the classic foundations of elite legal education and top-tier Wall Street and Silicon Valley law firm training, followed by seasons in the "starting lineups" of iconic tech and digital media companies' Business & Legal Affairs teams in the San Francisco Bay Area and Southern California.
Bottom Line Law Group is a different kind of firm, built from the ground up and optimized to serve early stage startups and other high-growth, IP-intensive companies in the technology and digital media sectors. Although we represent clients in a variety of industry segments, if there is one common thread spanning two decades, it's "online products and social platforms": Internet and mobile connectivity, content, communities and commerce. Practice areas include complex technology transactions and other commercial contracts; site and service terms, privacy policies and compliance; product legal review and risk assessment; and ECVC corporate matters, from new venture formation through financing rounds to sell-side M&A or "acqui-hire."
We invite you to learn more about us; explore the resources for entrepreneurs on our site; connect with us using social media; meet in person at an upcoming event; and call or email us for an initial consultation (see above).