Client testimonials for Antone Johnson and Bottom Line Law Group (click to expand):
As fractional General Counsel
Antone is an entrepreneurial-thinking lawyer with a deep understanding of the long game in shipping innovation, repeatedly. He's a great partner to build with.
—Chris McCoy, Founder/CEO and serial entrepreneur
STORE Cloud, Footprint Labs, YourSports.com
San Francisco
Antone has been an invaluable part of my business. He provides clear and comprehensive legal analysis across a broad spectrum of activities. He is an active resource and a integral part of all of my current and future business.
—Jonah, CEO and Co-Founder
Digital asset/NFT minting platform
New York
Antone was the third person on our team after the founders had a crazy idea to start Social Rewards, incorporating us in the early days and has now been our counsel for 5 years seeing us through contracts with Caesars Entertainment and 20th Century Fox Film and helped us through 4 stages of seed round financing of over $1.5 Million. He definitely knows his stuff and has helped advise us through many of the tricky nuances of the startup world. When picking your battles, choose Antone to help guide you through the minefields.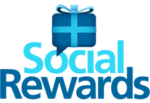 —Joseph Morin, CEO and Founder
Social Rewards, Inc. and SelfieW.me
Los Angeles
As outside counsel
Tactical, strategic and legal counsel with tremendous startup experience.
—Sanjay Sabnani, CEO
CrowdGather, Los Angeles
Antone is thorough and doesn't take any BS both on a legal and ethical level. A great lawyer and advisor to add to your startup team.
—Andrea, startup co-founder
San Francisco
Exceptional Web 2.0 lawyer!  I've been working with Antone on setting up my social Web startup and have found his knowledge, guidance, and support invaluable.  He's a great resource for any entrepreneur who wants to get it right out of the gate and have peace of mind on all of the legal aspects of starting and operating a consumer Internet business. Highly recommend.
—Kevin, Founder/CEO
"Stealth Mode" Web 2.0 startup, Los Angeles
Antone is one of those attorneys who just totally gets it. He's been a trusted advisor for years and his vast experience of profile co nsumer internet companies, and in depth knowledge across the board in the legal realm make him someone any savvy Entrepreneur/CEO should want to work with. He is always responsive, a team player with other law firms, and a real asset who commits the work he does and isn't just out there to rack up the billable hours like a lot of attorneys in Silicon Valley. He's pragmatic, yet a visionary, and I would personally recommend him to anyone who wants a true consumer internet law expert.
—Matthew Crowe, CEO/Founder
AHHHA, Palo Alto
In-house at eHarmony (VP and head of Legal Affairs)
I have truly enjoyed working with Antone and watched him build eHarmony's legal structure from scratch to a professional organization.  

He is a take-charge person who is always available to help and assist with every situation. His door is always open for advice and guidance and he tackles every problem with enthusiasm and a smile. His suggestions are insightful and realistic to implement and he always follows through to completion.
— Scott Ackerman, Vice President, Customer Care
Antone played a key role in helping eHarmony transition from a company with the mentality and operations of a startup to a top-tier company.

He brought a deep knowledge-base and a strategic mindset to the task of developing an in-house legal department. While his skills are top-notch, he also brings an attitude of collegiality, openness and good humor. In sum, he has all the abilities needed to produce in a growth environment and the personality to be an invaluable team player.
— J. Galen Buckwalter, Ph.D., Chief Scientist and Vice President, Research & Development
Antone was a joy to work with.  His intelligence and deep, practical operating experience shone through in a variety of United States and international distribution/joint venture deals.

In addition to Antone's skills, I most appreciated his equanimity and calmness in the face of any circumstance we encountered. I would recommend Antone strongly — he is comfortable and experienced with early-stage as well as complex international companies — he has a huge range and will bring a much welcomed business lens to the legal affairs that he takes on.
— Gregory Smirin, Vice President, Emerging Services
Antone was a joy to work with; his time sensitivity and articulate nature allowed for thorough handling of critical projects as well as risk mitigation and management. He is able to absorb large amounts of data and deliver results and recommendations

that directly result in improving user experiences and gaining the competitive edge through multi-tasking initiatives and experiences. I look forward to working with Antone again in the near future.
—Armen Avedissian, Senior Director, Business Analytics
I worked with Antone for 3+ years, and think very highly of him and his work.  Antone brings a great mix of skills — strategic thinking, tough negotiating, pragmatism and focus on business results as well as

deep experience in technology and consumer Internet. He's also a lot of fun to work with. And he went to Williams. I hope to work with Antone again, and would give him my strongest recommendation.
— Jon Ward, Vice President, Corporate Development
"Antone was a pleasure to work with, and was a very effective GC for eHarmony. He was strategic, thoughtful, and detail-oriented."
—IP partner, Fish & Richardson P.C.
Silicon Valley
In-house at MySpace.com (Director and Asst. General Counsel)
Antone did an excellent job of representing MySpace as part of our legal team.  

I worked on several contracts with Antone, and he clearly explained the legalese and pointed out the pitfalls.  He knows how to negotiate in a friendly manner with vendors/partners while protecting the company's interests and bottom line.
— Jason Feffer, Vice President, Operations
CEO and Co-Founder, SodaHead.com
Always the team player, Antone was great to work with at Intermix.  I worked with him on many complex deals, and he was involved in the compliance review of SEC docs.

In all cases, the wealth of experience and attention to detail that he brought to the table supported what was an aggressive organization, and a successful one, due to the extraordinary efforts by all on the team of which Antone was a primary member. We could not have done it without him!
—Michael Mincieli, Vice President and Corporate Controller

CIO at Kofax
In-house at earlier companies (Corporate Counsel)
I worked closely with Antone during an intense time at Gemstar-TV Guide.  The company was undergoing multiple levels of review by the SEC, DOJ, IRS, which required four years of restating SEC documents, financial process retooling and the initial establishment and certification of our Sarbanes-Oxley Act compliance.  Antone was instrumental in this process and was always calm and cool under the pressure.

— Richard Steele, Vice President, Finance
While on M&A, joint venture, securities/corporate governance and bankruptcy projects,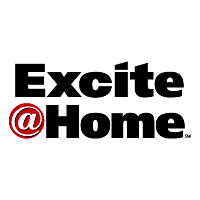 and despite (1) the size of Excite@Home, (2) an adverse business climate and (3) the complexities of operating at the nexus of the fledging Internet, established cable and telephony industries, Antone demonstrated an ability to interface on complex matters with both adversaries and E@H executives across all levels and functional groups.
— Tom Connelly, Corporate Counsel
Trademarks displayed on this page are property of their respective owners. Testimonials include current and former clients of BLLG counsel.